Turning Challenges into Opportunities: Strategising for a Bright Future in the New Normal
The outbreak of COVID-19 pandemic had affected tremendously on the business cycles globally. In Malaysia, movement control order (MCO) is entering "recovery phase" from 10 June until 31 August 2020. During the recovery MCO (RMCO), people are still practicing social distancing, wearing of masks in public spaces as part of the new normal.

In this webinar, we identify challenges facing by the barber and hairdressing industry due to the pandemic. By facing all the challenges, how to transform your challenges into great opportunities? How can businesses strategising for a bright future in the new normal? All invited speakers will share their insight on the topic and followed by Q&A session at the end of this webinar.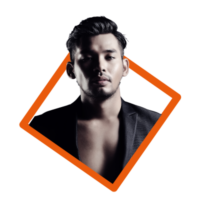 Bambang Soteto, President of Bumiputera Hairdressing Association (BUHA)
Bambang has over 19 years of experience in the hairdressing industry where he began his journey as a salon assistant in Europe back in 2000. Inspired by European techniques and skills, he started Hairkunst Salon in 2007 as the Group Director Stylist and Educator. In 2014, Bambang established BUHA which focus on the welfare of Bumiputera hairdressers. He is also recognised as L'Oreal Professionnel Senior ID Artist. As a motivator, Bambang's successful story has gained him a prominent appearance on local TV show, magazine and newspaper.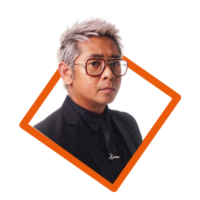 Wafie Zainal, Andis Global Educator
Wafie Zainal is the global educator of Andis Clippers USA, recognised as Secret of Scissorman, HiT Master Barber, and Master Barber Malaysia, he is also the owner and founder of Royale Barber Shop and HiT Barber Shop. His dedication and passion in the industry brought him to champion in various competitions such as Ostryy Barber Battle FAST FADE in Singapore 2019 and Beat Blast Barber Battle 2015.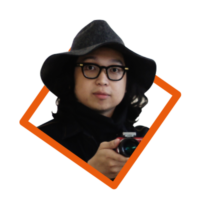 Stanley Yang, Entrepreneur, The Founder of Yang+ Hair Studio
Stanley Yang is an entrepreneur in the hairdressing industry with over 15 years of experience. He started Yang+ Hair Studio in 2017 as an Independent Founder. What does it mean by independent? It means he works for himself and does everything from A to Z – offer an experience of one-on-one and more personalized hairdressing services. Stanley's unique approach and creativity attracted a great bunch of loyal customers.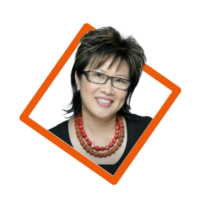 Airene Wong, President of Asia Pacific Hairdressers Cosmetologists Association (APHCA)
Airene Wong has over 39 years of experience in the hairdressing industry who is one of the most reputable hair legends in Malaysia. Being innovative and creative in all aspects of hair artistry, she has been in multiple roles as a hairdresser, hair instructor, judge and was elected as the president of APHCA in 2012. One of the most remarkable events held by APHCA in 2013, The 17th Asia Pacific Hair and Make-Up Olympics Competition provided a prominent platform and opportunities for international and local talents to showcase their work.